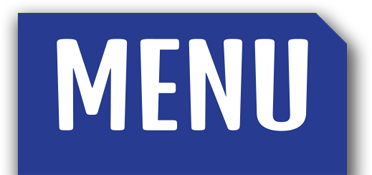 Served on your choice of Hoagie.
Sandwiches Include Lettuce & Tomato.
#1 ITALIAN
Pepperoni, Salami, Capicola & Provolone, O&V. $6.99
#2 TURKEYVILLE SMOKER
Smoked Turkey Breast & Swiss, Honey Mustard, Onions. $6.99
#3 HAM & SWISS
Hormel Old Tyme Ham & Wisconsin Swiss, Mayo. $6.99
#4 MEAT AXE
Smoked Turkey, Ham, Salami & Swiss, Mayo. $6.99
#6 CHICKEN BACON RANCH
Chicken Breast, Bacon Bits, Provolone, Ranch, Onions. $6.99
#10 TUNA MELT
Special Tuna Salad, Provolone & Pickles. $6.99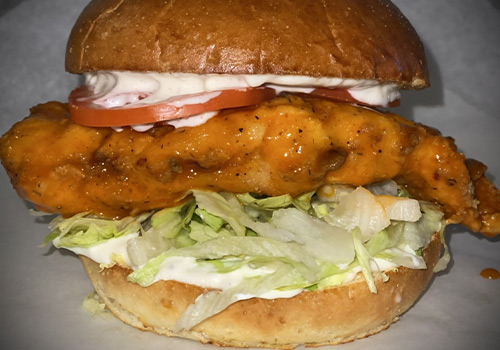 Served on Hawaiian Bun.
Sandwiches Include Lettuce & Tomato.
The Mighty Buffalo
Deep fried to order and doused with our homemade buffalo sauce, served with blue cheese dressing. $8.50
The Big Joe
Deep Fried to order with mayo, BBQ sauce, bacon bits, pepperjack cheese & onions. $8.50
The Sawmill
Rubbed with a sweet & smokey spice blend. Grilled and served with crisp bacon slice, cheddar cheese, onions & our special BBQ ranch. $8.25
The Spring Thing
Grilled & served with sweet pepper cream cheese, mayo & cucumbers. $8.25
The Swamp Thing
Rubbed with Louisiana cajun spice, grilled & served with chipotle mayo, caramelized onions, red onions & cheddar cheese. $8.25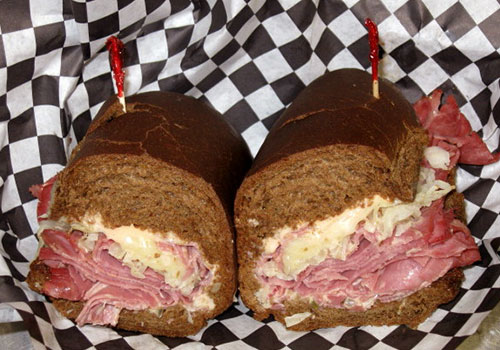 Sandwiches Include Lettuce & Tomato Except the Reuben & French Dip.
#7 Paul's Favorite
Homemade meatloaf served on a hawaiian bun with sweet peppadews, cheddar cheese & mayo. $7.25
Lumberjack Portion
Double Meatloaf on your choice of hoagie. $8.50
#8 Sorry Babe
Roast beef, crisp bacon & blue cheese dressing served on a Hawaiian bun. $8.25
#9 The Shore Lunch
Our walleye filet, deep fried to order with tartar sauce on your choice of hoagie. $9.25
#11 The REUBEN Sub
Corned beef, 1000 Island, sauerkraut & Swiss cheese on a rye hoagie. $8.25
#13 The French Dip
Full 1/4 lb. of roast beef with Swiss cheese & Au Jus served on a french hoagie. $8.25
#14 The Honeycrisp Melt
Honeycrisp apple slices, sweet pepper cream cheese, provolone, red onions, western dressing served on your choice of hoagie. $7.50
#15 The GYRO
Beef & lamb gyro meat on a soft pita with lettuce,tomato, red onion & tzatziki sauce. $8.25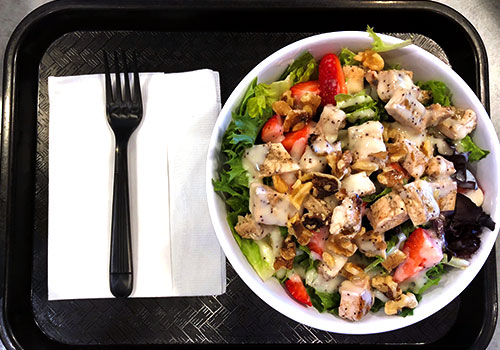 Chicken Caesar Salad
The essential classic, hand tossed to order, topped with our 1/4 lb. Grilled Chicken Breast. $8.25
Caesar Salad
Romaine, shredded parmesan, croutons & Cardini's Caesar dressing. $7.25
Chicken & Strawberries
On mixed greens with walnuts & poppy-seed dressing. $8.25
Taco Salad
With Blue Ox famous chili in a tortilla cup, cheddar cheese, sour cream & salsa. $8.25
Power Salad
Spinach, spring greens, raspberry vinaigrette, feta, craisins, red grapes, apple chunks, walnuts & sunflower nuts. $8.25
Side Salad
Green Salad or Caesar. $3.25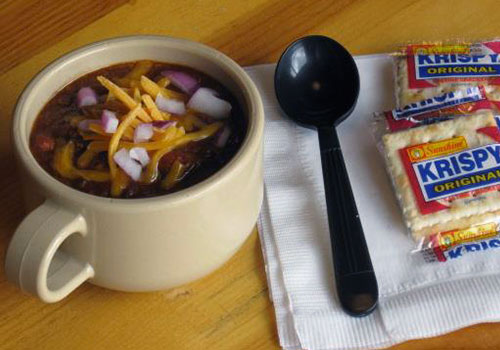 Bowl of Soup $4.09
Add Soup to any Meal $3.79
Baked Potato Soup, Tomato Basil & Daily Special:
Monday - Chicken & Wild Rice
Tuesday - Wisconsin Beer Cheese
Wednesday - Fresh Mushroom
Thursday - Chicken & Wild Rice
Friday - Clam Chowder
Saturday - Beer Cheese
Sunday - Closed
Bowl of Texas style Chili $5.09
Add Chili to any Meal $4.79
Chips $1.49
Old Dutch: Original, BBQ, Jalapeno & Cheddar, Parmesan & Garlic
Rachel's: Salt & Vinegar
Baked Lay's: Original, Sour Cream & Onion
Sun Chips: Cheddar, Garden Salsa
Doritos: Nacho Cheese
Hand Dipped Milk Shakes
Your choice of Vanilla, Chocolate, Strawberry, Raspberry, Dreamsicle, Strawberry-Banana, Oreo. $3.99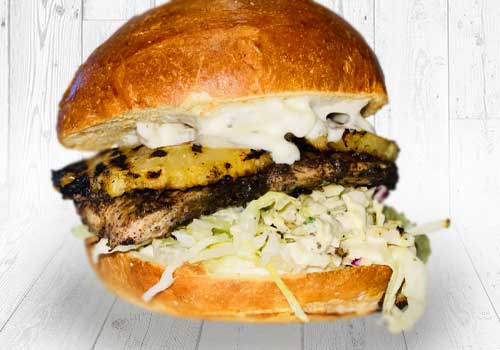 WALKERSWOOD JERK CHICKEN
Take a trip to Jamaica with this Spicy Jerk Chicken Sandwich! Chicken marinated in jerk seasoning, with coleslaw and a little lettuce to cool things down. Topped with grilled pineapple slices and our made from scratch honey lime sauce. *Very Spicy* $8.25
Fiesta BBQ Chicken Salad
Romaine & spring mix, cheddar cheese, tomatoes, onion, corn & black bean mixture, grilled chicken tossed in BBQ sauce, tortilla strips and homemade BBQ ranch dressing. $8.25
Our convenient Fax Order Form is available to download, print, fill out and fax following the instructions on the form. Email inquiries to blueoxsandwichfactory@gmail.com
Monday - Friday
11 am to 2:30 pm only
Saturday
11 am to 1 pm or by prior arrangement
PLEASE place your order by 11 am one day prior for catering orders.
Catering orders subject to service fee.